Should You Buy A Second Home And Rent Out Your First
If you've already purchased your first home but you seem to be outgrowing it, whether your family has gotten a member or two larger, you're ready to move to something "nicer," or you're just tired of where you live, think about this: You could use your first home as an investment property and buy another one as your primary residence. (Or, you could check out 4220 East 14th Street in Long Beach, which is an investment property and residence all in one beautiful package!)


Should You Buy a Second Home and Rent Out Your First?


It's becoming a trend—and a pretty popular one, at that—to buy a second home and use the first as an investment property. The goal is to rent out the property for enough money to cover your first mortgage and, in most cases, make a profit.


It sounds simple, right?


You'll still have plenty of pros and cons to consider, though. While it can provide a much-needed boost to your investment portfolio, you have to be smart about it… and extremely careful.


Pros and Cons of Owning a Rental Property and a Residential Home


You'll want to talk to a tax professional before you make any major decisions, because at the end of the day on April 15, your rental property income is going to be treated as, well, income. Your tax adviser can help you find tax advantages, but don't try to make it work on your own—the consequences can be extremely costly.


Keep in mind the statistics, too:


It's generally easier to find tenants for a one- to three-bedroom home than it is for a larger home

Eccentric interior paint or odd features that you found charming won't appeal to everyone

Similar homes tend to rent out at similar prices, provided that they're in the same area (which means you can't compare your three-bedroom house in a mature subdivision to a brand-new three-bedroom beach house in Long Beach)


Do You Need to Talk to a Realtor® About Buying a Second Home?


If you're ready to buy a new home, get in touch with a Lakewood Realtor® right away by calling 562-882-1581. Tell us what you're looking for and we'll start searching right away.


In the meantime, feel free to browse our: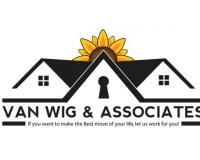 Author:
VanWig Associates
Phone:
562-708-3530
Dated:
July 17th 2017
Views:
87
About VanWig: ...