Keeping Your Home Staged While It Is For Sale

When you're selling your home, whether it's a beautiful house in Long Beach or a fabulous condo in Lakewood, you have to keep it staged and ready to go all the time. That way, when potential buyers want to see it, they'll be able to envision their own belongings in your space—and you'll be more likely to sell faster (and at the right price).


But keeping your house staged is easier said than done. If you clean everything and keep it spotless, with everything in its proper place, potential buyers might not notice… but they will almost certainly notice the one thing you don't do.


The good news? There are three things you can do to make keeping your house spotless easier on you. (And these are coming from personal experience!)


3 Tips to Keep Your Home Spotless While It's for Sale
No-Go Zones
If you're like many people, you can get away with limiting your family's use of some rooms while your home is on the market. The guest bathroom? Off-limits. The coat closet? Off-limits. The formal dining room? Off-limits.
If you designate at least a handful of rooms as "No-Go Zones," you'll only need to run through with the duster and sweep or vacuum when your agent tells you potential buyers are coming—and that can drastically cut down your prep time.


To-Go Baskets
Keep a laundry basket in the bathroom to whisk away your shower stuff, damp towels, and other items that typically end up on your counter while you're getting ready for the day. Fill up the basket and take it with you when you leave the house for showings.
If there are other heavily trafficked rooms in your home where stuff tends to accumulate, like the kitchen, add a laundry basket there, too.


Paper Plates, Plastic Cups, and an Always-Ready Dishwasher
While it's a little inconvenient, switching to paper plates and plastic cups while your home is on the market can be a great idea. That means fewer dishes in the sink—and it makes it easier to keep your dishwasher fairly empty so you can fill it with coffee cups and silverware (and whatever else you use).


Are You Selling a Home in Lakewood or Long Beach?
Need to find out how much your home is worth? Get your FREE comparative market analysis now!


If you're ready to sell your home, we're here to help. Call us at 562-882-1581 to discover how we can help you sell faster (and at a better price).


You can also explore our: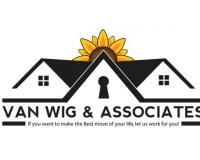 Author:
VanWig Associates
Phone:
562-708-3530
Dated:
August 17th 2017
Views:
75
About VanWig: ...