Buy Two Houses For Over A Million Or Buy Two Houses UNDER One Million
Buying a multifamily property—one with two units, like 4220 East 14th Street in Long Beach—could be the smartest investment you ever make.

Buying a Multifamily Property in Long Beach: A Smart Investment

Even if you're not an experienced real estate investor, it's easy to see that buying two separate properties selling at $600,000 each is going to cost you more in the short-term. You're looking at two down payments, two mortgages, and a higher overall cost (you'll need to mortgage about $1.2 million to purchase a pair of 1,700-square-foot homes in Long Beach and the surrounding communities).
A multifamily property that sells for under a million, though, is an entirely different story. Many investors (particularly first-time real estate investors) choose to live in one unit and rent out the other. The rental unit brings in income, which in turn pays for part of the mortgage and lowers the owner's monthly expense.
Let's say you buy a two-unit home, live in one unit, and rent out the other for $2,600 per month. If your mortgage on the property is $4,000 per month, your tenant pays more than half and leaves you responsible for only $1,400 per month. (Spoiler: You're not going to find a spacious apartment or rental home in Long Beach for $1,400 per month.)
Buying a multifamily property spreads out your risk, too, because you're responsible for less than 100 percent of your mortgage payment as long as you have a tenant in the home.
"Buy land. They're not making it anymore." – Mark Twain
It's as if your tenant is subsidizing your mortgage while you wait to pay off the home—and eventually, if you decide to, you can move out of the home entirely and bring in two rental incomes. At that point, forget the mortgage subsidy; you can make an actual profit.
Why Multifamily Properties Are Ideal for First-Time Buyers
According to Grant Cardone, an expert (and millionaire) real estate investor-turned-author, living in a multi-family property while renting out the other half is the perfect start.
"Income-producing real estate investments can also provide excellent appreciation in value. Properties usually increase in value when the net operating income of the property improves through rent increases and effective management of the property. There are also tax benefits and hedges on inflation," says Cardone.
Political economist John Stuart Mill said it best: "Landlords grow rich in their sleep without working, risking, or economizing."
Do You Need to Talk to a Realtor in Lakewood or Long Beach?
If you're ready to find an investment property or you'd like to set up a tour of 4220 East 14th Street in Long Beach, get in touch with a Lakewood Realtor® right away by calling 562-882-1581. Tell us what you're looking for and we'll start searching right away.
In the meantime, feel free to browse our: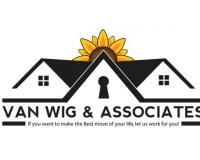 Author:
VanWig Associates
Phone:
562-708-3530
Dated:
July 7th 2017
Views:
127
About VanWig: ...