5 Great Restaurants In Long Beach
If you're thinking about moving to Long Beach, you'll love knowing that there are plenty of amazing restaurants right around the corner. These are our five favorites.
The Omelette Inn
The Omelette Inn is a breakfast restaurant that serves a wide variety of mouthwatering and artistic breakfast sandwiches, pancake platters and more. It's open only until 4 p.m. in the afternoon, which is plenty of time for even the latest sleepers to stop by and get a hearty breakfast.


Joe Jost's
Joe Jost's is the go-to place for all of your favorite American items. They serve traditional American platters like hot dogs, burgers, grilled cheese and more. Their most popular menu item is the pickled eggs. Customers love those and can't them anywhere else, so they visit Joe Jost's in swarms and packs. Joe Jost's is on record as a sports bar, but it has so much more to offer the community. The store has a myriad of positive reviews for its customer service and warm atmosphere. One person even specifically stated that it is not just a bar.
George's Greek Cafe
George's Greek Cafe is the place to go if you're in the mood to try some Greek. This charming little restaurant offers a vast assortment of fine wines, Greek specialty meals, deli items and refreshing cocktails. George's also provides catering services and "to go" platters for customers who don't quite want he "sit down" experience.
Tru Nature Juice Bar
Tru Nature Juice Bar is heaven for you if you like smoothies, healthy foods, green juices, wellness shots and so on. Visitors can find a variety of vegan salads, fruit bowls and much more. You can order your food and have it at one of the tables on the inside or outside. Additionally, you can sit outside and enjoy the natural view. Customers love this place because of the unique selection of food items and the stellar customer service they have. One customer said that the food and the service were "straight fire."
Cañadas Grill
Cañadas Grill is the perfect place to go if you have a deep hankering for some Mexican food. You can find some authentic traditional Mexican dishes such quesadillas, tacos and a wide variety of caldos. What's cool about this place is its family-friendly atmosphere. You're more than welcome to bring the kids, your friends and anyone else who will enjoy the meals. This restaurant has a rating of more than four stars for a number of reasons. The most prevalent are comments about their amazing customer service, unbelievably delicious foods and addictively tasty drinks.
Are You Looking for a Home in Long Beach or Lakewood?


If you're considering buying a home in Lakewood, we'd love to help. Call us at 562-882-1581 to let us know what you're looking for. We'll start searching right away.


In the meantime, check out:



Need to find out how much your home is worth? We can tell you right now! Visit AutomaticHomePrices.com for a free, no-obligation comparative market analysis today.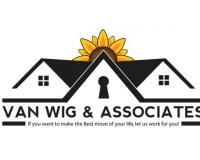 Author:
VanWig Associates
Phone:
562-708-3530
Dated:
October 18th 2017
Views:
176
About VanWig: ...