4 Unbelievable Statistics On Home Staging
Whether you're selling a home in Long Beach or a house in Lakewood, your Realtor® will talk to you about staging: What it is, why it's so important, and how it's going to help you sell your home quickly (and at the right price).
What is Home Staging?
Home staging is the act of setting up your home in the most appealing way. It's a way to show buyers that each room has a definitive purpose — and it shows buyers just how much potential your home has.
Using furniture, neutral décor that captures buyers' interest, and techniques that make your home as attractive as possible, you can sell your home faster (and for more money) than people who don't stage their homes can. That's even true if your homes are identical in every other way.
4 Unbelievable Statistics on Home Staging
The National Association of Realtors® (NAR) compiles data on home staging each year, and here's what they found:
90% of Realtors say that when a home is staged, buyers are willing to pay more (up to 15 percent more, in some cases) than they would if it wasn't staged

81% of buyers say it's easier to visualize a property as their future home when it's staged

45% of buyers say they walk away with a more favorable impression of homes that are decorated according to their tastes

28% of buyers say they're more willing to overlook a home's faults if it's staged in an appealing way
NAR also says that buyers feel the most important room to stage is the living room, followed by the kitchen, the master bedroom, and the dining room. After that, focus on bathrooms, kids' bedrooms, and guest rooms.
The average cost to stage a home is $675, and statistics show that making the initial investment pays off at the closing table.
So what do you need to do to stage your home the right way?
Staging Your Home to Sell Quickly (and at the Right Price)
Many people choose to hire a professional home stager, which is a great idea. (If you need to get in touch with an expert home stager, let us know; we can put you in contact with a local professional who's got a great track record of success.)
If hiring a professional isn't in the cards (or the budget) for you, there are some things you can do on your own. You'll need an eye for detail — or a friend with an eye for detail — and a dedicated block of time. You might also need a storage unit to stash your extra furniture away until you move into your next home.
Step 1: Declutter
Go through your home, one room at a time, and figure out what you haven't used in the past year. If you haven't touched something in 12 months, whether it's a crock pot in the kitchen or an heirloom rocking chair in the living room, it's time to pack it up. (Think "you don't have to go home, but you can't stay here.")
Step 2: Open Up the Floors
After that's done, make sure that there's plenty of walking space — and open space — in all of the gathering places and the bedrooms. You want the rooms to look as spacious as they are, and you want to promote good traffic flow.
Step 3: Emphasize Neutrality
Then take a look at your décor and tone it down where appropriate. The idea is to create a neutral palette, because that's going to appeal to the widest range of buyers. If you can, opt for a few larger pieces rather than several small ones. Don't overdo it on accessories; you want potential buyers to use their imaginations to envision their belongings in your space.
Are You Selling a Home in Lakewood or Long Beach?
If you're selling a home in Lakewood or Long Beach, we'd love to help you do it quickly and at the right price. Did you know that Allison provides FREE STAGING with all the homes that she lists. Curious what your home would sell for in today's market? Find out here!
Call us at 562-708-3530 or 562-485-6075. We'll set up an appointment that fits into your busy schedule.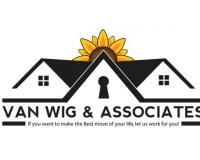 Author:
VanWig Associates
Phone:
562-708-3530
Dated:
March 27th 2017
Views:
850
About VanWig: ...