3 Tips For Showing Your Home When It Is On The Market
When your home is for sale, you want to do everything you can to make sure it's as appealing to potential buyers as possible—but aside from home staging and curb appeal, what can you do?


Actually, you can do a lot.


3 Great Tips for Showing Your Home to Potential Buyers


Whether you're selling a gorgeous home in the heart of Lakewood, like 3302 Fairman Street, or a beautiful house that's within walking distance to the beach, like 125 Bennett Avenue in Long Beach, there are three things you can do to ensure buyers have enough space to fall in love with your house.


Showing Tip #1: Make Yourself Scarce


While it's tempting to stick around the house when potential buyers are coming to visit, especially if you feel like you can point out the home's highlights or explain away its issues, there's no better idea than to leave the house before they arrive.


Buyers can't make a good decision if you're there because they'll be hesitant to speak their minds, ask their own Realtor® questions, or even discuss what they like and don't like for fear of offending you. Do yourself—and potential buyers—a favor by heading out for a while; don't come back until you're sure they're gone.


Showing Tip #2: Keep it Spotless


It's tough to keep your house spotless (especially if you have kids or pets—we feel your pain!) when it's on the market, but that's what you have to do. To make things a little easier on yourself:


o Keep a special stash of brand-new towels that you only bring out for showings
o Keep a plastic tub to toss clutter (or toys, or anything else) into, and take it with you when you leave (see Showing Tip #1 if you're not sure about when to leave)
o Don't vacuum, sweep or dust at the beginning of the day; wait until you know you have a showing, then get busy


Showing Tip #3: Lock Away Your Valuables or Take Them With You


Don't leave your valuables sitting around your home when people are coming to see it. Ditto for prescriptions and other items that you can't go without. You can keep them in a handbag or pouch that you'll take with you when you leave. (Again, see Showing Tip #1, which might be the most important one on this list!)


Do You Need to Talk to a Realtor About Selling Your Home in Lakewood?


If you're ready to sell your home, get in touch with a Lakewood Realtor® right away by calling 562-882-1581.
We'll also be happy to help you find your next home. Tell us what you're looking for and we'll start searching right away.
In the meantime, feel free to browse our: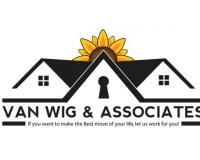 Author:
VanWig Associates
Phone:
562-708-3530
Dated:
July 17th 2017
Views:
46
About VanWig: ...