3 Things To Do When Your Neighbors List Their Home For Sale
When your neighbors list their home for sale, whether it's a fabulous two-home combo like the one at 4220 East 14th Street in Long Beach or it's a beautiful home for sale in Cherry Cove, there are a few things you can do. First, tell all your friends (wouldn't it be great if your bestie lived next door?). Then, start paying attention so you have a good idea of what would happen if you were to put your own home on the market.


What to Do When Your Neighbors List Their Home for Sale


If your neighbors are having an open house, stop by. It'll give you a chance to objectively compare what they have to what you have, and looking at the home's list price can give you a pretty good idea of what yours may be worth. (You can get a more accurate value by visiting AutomaticHomePrices.com, though.)


Next up: Talk to your neighbors about their experience so far. Find out why they wanted to sell and think about whether it's a good idea for you, too.


Finally, start thinking about any issues you've encountered with your neighbors (such as property line disputes, whether their tree fills your yard with unwanted leaves, or anything else). When new neighbors move in, bring up your issues in a diplomatic way.


Do You Need to Talk to a Realtor About Selling Your Home?


If you're ready to sell your home, or if you just have questions, get in touch with a Lakewood Realtor® right away by calling 562-882-1581. Tell us what you'd like to do and we'll lend a hand.


In the meantime, feel free to browse our: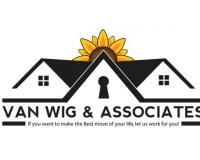 Author:
VanWig Associates
Phone:
562-708-3530
Dated:
July 17th 2017
Views:
133
About VanWig: ...