3 Home Improvements That Pay Off When You Sell Your Home In Lakewood Or Long Beach
If you're selling your house in Lakewood, a condo in Long Beach, or any other type of home, you might be kicking around the idea of making a few home improvements. Don't make any major decisions without talking to your Lakewood Realtor®, though; you may not need to invest in home upgrades or improvements at all to sell your home quickly and at the right price. Your Realtor will give you the right guidance for today's market conditions and your exact location, so don't dive in without talking to her first.
But which home improvements pay off at the closing table… and which ones fall flat?
3 Home Improvements That (Statistically) Pay Off
Every home is different, just like every buyer is different. That means what works for one person may not work in your situation.
Statistically, though, there are three major improvements that bring in the highest return-on-investment: Bathroom remodels, landscaping, and kitchen remodels (in that order).
Minor Bathroom Remodeling to Sell Your Home: 102%
You don't have to go all-out, gut your plumbing, and replace every last inch of your bathroom's surface. (In fact, you probably shouldn't if your goal is to recoup your investment at the closing table.)
A "minor" bathroom remodel costs, on average, about $10,500. That includes replacing:
Tub

Tile

Floors

Toilet

Sink

Vanity

Fixtures
The average return on investment for a minor bathroom remodel is 102 percent. While it may not seem like a lot—that's quite a bit of work for a 2 percent profit—how much would you lose if your bathroom wasn't updated?
(Don't forget that you can pick and choose what parts of your bathroom to update. If the only thing holding your bathroom back from greatness is an old bathtub and a little bit of tile grout, then that's all you need to upgrade.)
Landscaping Updates to Sell Your Home: 100%
On average, you can expect to spend about $3,500 for professional landscaping. (Tack on another $1,500 if you're hiring a professional designer.)
When we say landscaping updates, we mean:
New sod

The addition of vibrant and healthy plants

Maintenance on existing trees, shrubs, and other plants

A path or walkway
Again, you don't have to go all-out and install a swimming pool, a lighted walkway, and a hedge maze to make improvements in your landscaping. (In fact, each of those—with the exception of the lighted walkway—is most likely a bad idea, and your Realtor can explain why in more detail.)
Minor Kitchen Remodeling to Sell Your Home: 98.5%
You could spend around the national average to do a minor kitchen remodel, which is just under $15,000. However, most people recoup about 98.5 percent of that investment in the sales price.
With that said, this means a minor kitchen remodel; don't change the whole floor plan when you should just be making updates to old, tired, or dated "stuff."
That can include:
Experts suggest that if your home is worth less than $500,000, you should stick to laminate counter tops; if it's worth more, spring for stone or glass.
The Bottom Line: Consult Your Agent Before You Do Anything
Every home—and every market, even from neighborhood to neighborhood—is different. That means the old saying, "Different strokes for different folks" definitely applies here. Your Realtor may advise you to make a few minor updates (such as buying new appliances) or not to do anything at all. Ultimately, your house is only worth what a buyer is willing to pay for it, so that's why you should lean on your agent's experience and market knowledge to make big decisions like these.
Are You Selling a Home in Lakewood?
If you're selling a home in Lakewood, Long Beach, or any of the surrounding communities, we'd love to talk to you about how we can put it in front of all the right buyers. Curious about what your home might sell for? Find out here!
Call us at 562-708-3530 or 562-485-6075. Let's talk about selling your home—and then let's get to work.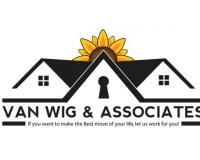 Author:
VanWig Associates
Phone:
562-708-3530
Dated:
April 7th 2017
Views:
521
About VanWig: ...