3 Great Touches When You Are Staging Your Home For Sale
Homes that are properly staged sell faster and for more money than those that aren't. Multiple studies have shown that sellers are better off if they make their homes as appealing as possible. While you (probably) don't have to renovate your kitchen or hire a professional decorator, there are a few little things you can do—in addition to keeping your home absolutely spotless—to make your house more appealing to buyers.


(Are you considering selling your home? Get your free comparative market analysis now!)


3 Nice Touches to Implement When you're Selling Your Home


It's a lot easier to keep your home showing-ready all the time when you follow these tips on keeping your home super-clean while it's on the market, but to complement your efforts in that department, there are a few small things that can make all the difference in the world.


Fresh Flowers Add Life to Tired Spaces


If there's a room in your home you want to look extra-special—or if there's a space that's a little dated and tired-looking—adding a vase of freshly cut flowers can make it look exponentially better. A simple arrangement of three daisies in a slender vase can make your bathroom look more like a spa; a few roses in the center of the formal dining room's table adds class. Aim for local flowers in the kitchen, or something bright and unusual for the living room.


Leave a Bowl of Goodies by the Door


Whether or not you choose to leave a thank-you note by the door for prospective buyers who visit your home, it's always a nice idea to leave a decorative bowl filled with pre-wrapped treats there. Trying to sell the image of casual luxury? Use individually wrapped, high-end chocolates. Want to show how much fun your neighborhood is? Try kid-friendly (but fancier than Dum-Dum) lollipops.


Bottled water on ice is often a hit, too.


Lines in the Carpet


While it's a bit of a pain (okay, more than a bit), a freshly vacuumed space shows better. Buyers are more impressed that you took the time to pay attention to every detail—including a neat-looking set of vacuum lines in the carpet. It might sound over-the-top, but it's true; while they may not specifically notice that the carpet has been freshly vacuumed, psychologically it contributes to their overall image and impression of your home… and every little thing counts when buyers are seeing several potential houses in a day.


Do You Need to Talk to a Realtor About Selling Your Home?


If you're ready to sell your home, we're here to help. Call us at 562-882-1581 to discover how we can help you sell faster (and at a better price).


You can also explore our: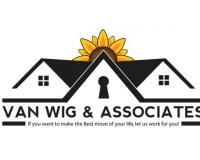 Author:
VanWig Associates
Phone:
562-708-3530
Dated:
August 17th 2017
Views:
146
About VanWig: ...